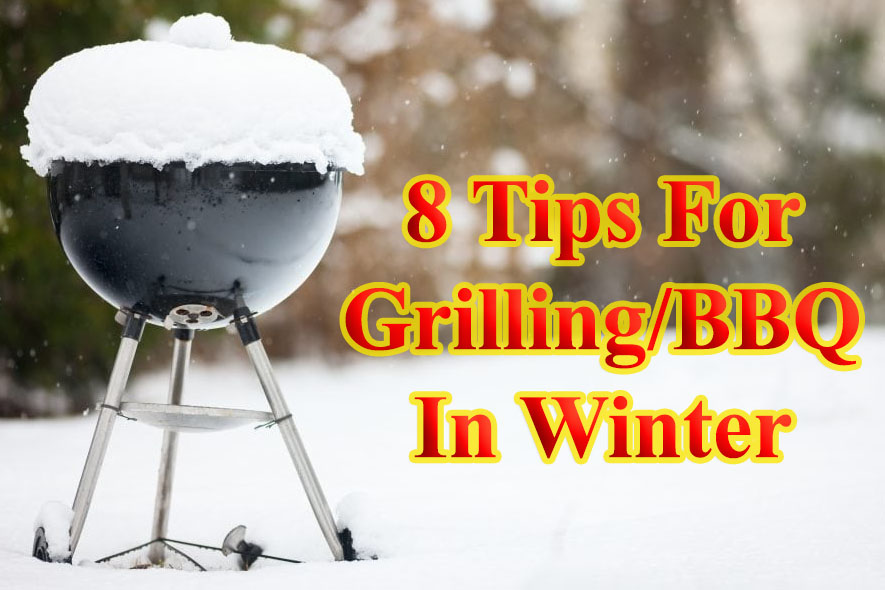 It wasn't all that long ago that we retired our grills in the fall, stowing them in a corner of the garage or shed until better weather.
Here are our 8 tips for winter grilling and BBQ.
Position your grill in an area protected from the wind (wind reduces your grill's efficiency) that is in a well-ventilated. Never grill in a garage, under a porch overhang, or other enclosed area. Not only is the potential for a fire, but the carbon monoxide can build up and be deadly.
If grilling with gas, check the line for leaks. In cold weather, parts become brittle and easily break.
Once you've started your gas grill or built your fire, replace the grill lid and preheat the grill for 20-30 minutes.
Line charcoal grills with heavy duty aluminum foil, shiny side up, to help reflect heat. Poke holes through the foil where there are any vents.
Have plenty of extra fuel. The colder temps will require more fuel than you normally use during the warmer months.
Resist opening the lid to check on things. Heat escapes fast in the colder air.
Allow extra time. Grilling and BBQ'ing in cold weather can take anywhere from 30% to 100%t longer.
Remember, there is less light available during the winter months. If extra lighting is required a headlamp or clip on hat light can be very helpful.

UTZ Works BBQ sauces can be found at these retailers or by visiting our online store.