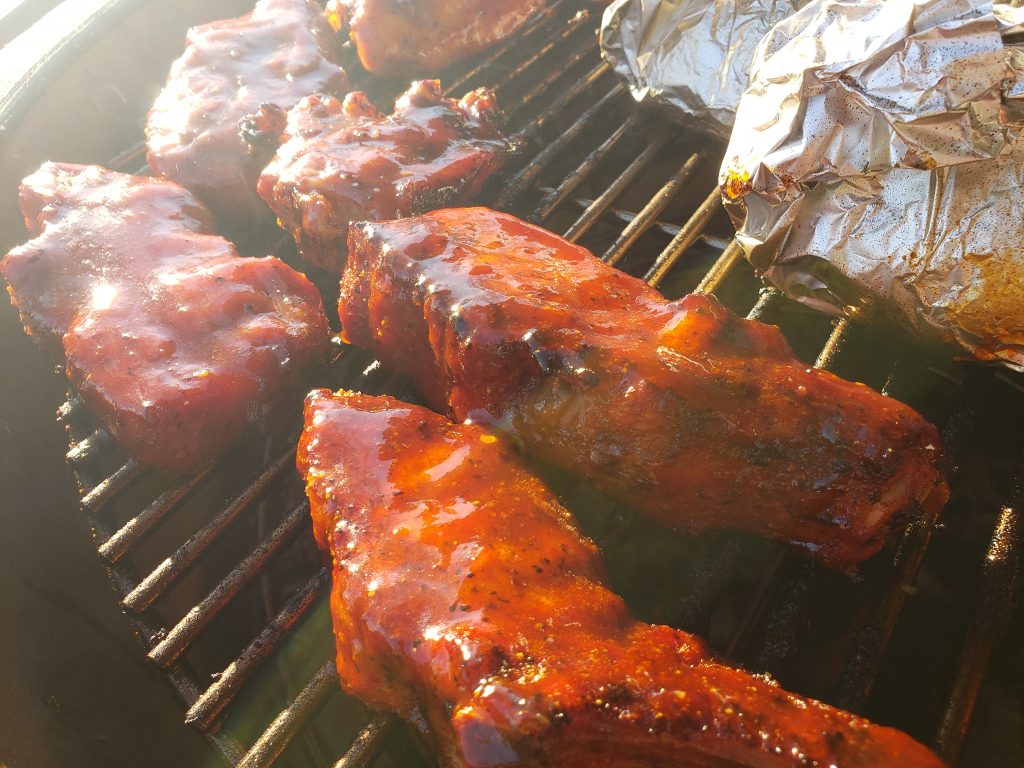 The simple way to set a sauce!!!
This example is for chicken (either grilled or baked……WHAT BAKED IN MY OVEN??!! YUP!!)
Step 1: Light grill or preheat oven. I usually shoot for 330-350 or so.
Step 2: Remove chicken from pack and place on a dish, remove any pin feathers or skin you do not want cooked. Do not rinse the chicken.
Step 3. Sprinkle the rub of choice on your chicken, hopefully that choice will be one of our rubs (once released).
Step 4. If grilling place chicken on grill and flip every 10 minutes avoiding the normal chicken flare-ups. If baking melt a liberal amount of salted butter and pour in the bottom of a glass oven-proof dish. Place chicken in the dish and cover it, place into the oven. Chicken cooked in the oven will not need to be flipped.
Step 5: After approximately 40 minutes you should be close to an internal temperature of 165. Be sure to have a good thermometer handy. Heat the grill or oven to approximately 425 degrees. Remove the cover, butter, and broth from the glassware if using a dish in the oven and discard it. At this point brush BBQ sauce on your chicken and place it back into the oven or leave on the grill. Allow to sit for about 5 minutes.
Step 6: Flip the pieces and brush sauce on the other side, again waiting 5 minutes for the sauce to set.
Step 7: Remove the chicken from heat and allow to cool slightly, this finishes the thickening process. After a few minutes have passed the chicken with have a nice thick, tasty coating of UTZ BBQ! This process will work with any of our sauces and can be done with any meat.